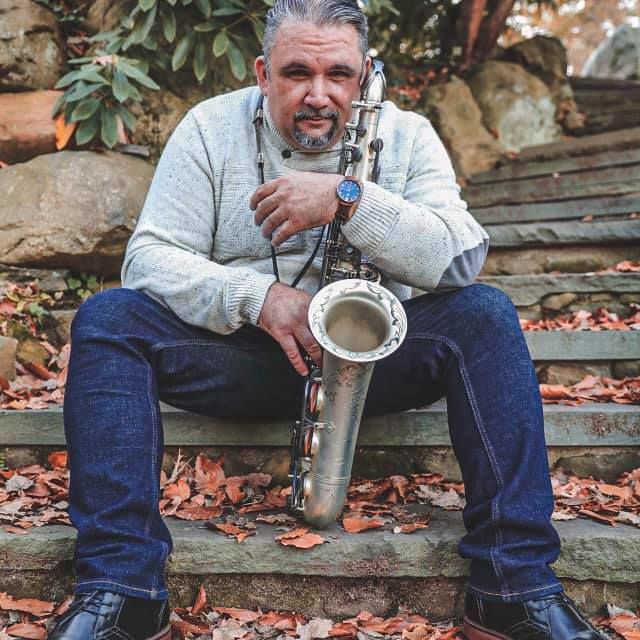 Thank you for helping me make more music
Hey, friends . You know have the opportunity to make donations and help us make more music . We are constantly working on new projects and would love to make you a part of it.
Enter the amount you wish to donate
Music is what i breath for, my soul and heart are in every note i play. I don't feel intimidated, i just feel connected and complete. Without music, i wouldn't be me.
2020 Best Breakout Artist Nominee
Covid-19 musicians relief
I will accepting donations of any amount to help continue doing music as we go through this pandemic together . Thank you for your kind and generous support. Nelson Garcia
Enter the amount you wish to donate
Next Paradigm Records is Thrilled to present NEWLY SIGNED Tenor Saxophonist Nelson Garcia with his latest sensational smash hit radio single "East Coast Drive". This time around, Nelson has taken a FRESH new approach by signing on with Next Paradigm Records. "East Coast Drive" was produced by Multi #1 hit making phenom/ keyboardist/ bassist Jacob Webb. Also joining in is one of contemporary jazz's hottest guitarist Adam Hawley! You can hear Adam's beautiful guitar production shining throughout the entire compostion. Connecticut based Saxophonist Nelson is working on his DEBUT album on Next Paradigm Records set to be released January 2021. This Head Bopin' Dance Hit will most certainly keep the listeners on the edge of their seat until the end! "Let Nelson's inviting warm saxophone timbre take you on a ride as we're about to embark on an "East Coast Drive".